Suppliers
We work with a number of suppliers and we are currently Sweden's northernmost partner for Habasit Conveyor and Transmission Belts.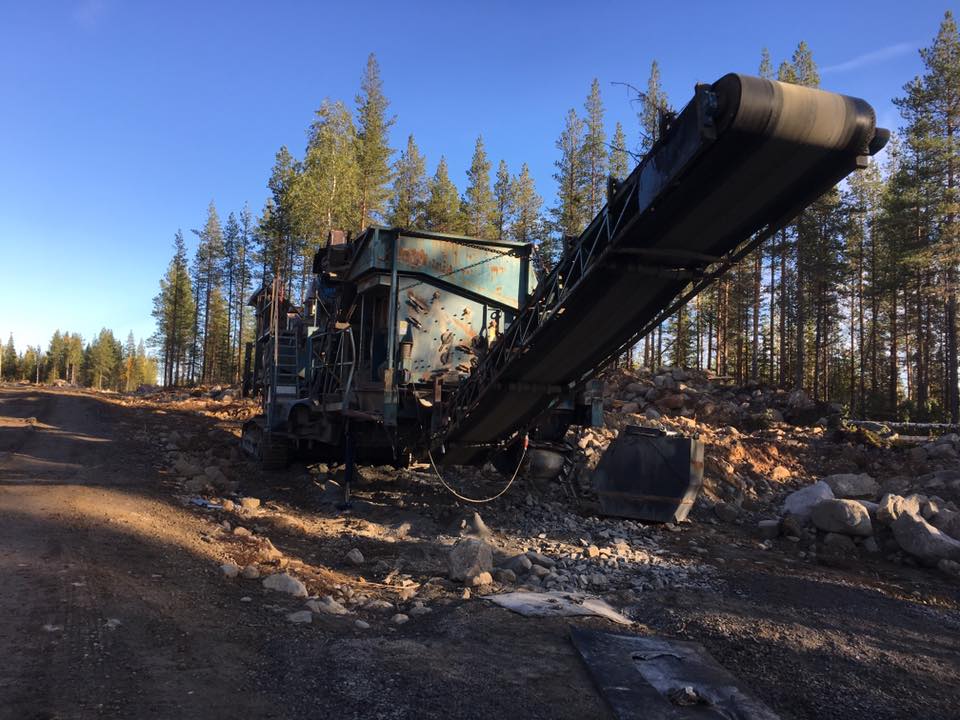 Habasit
Habasit is a global enterprise with its parent company in Switzerland and with a local presence through a number of subsidiaries throughout the world. The company was founded in 1946 by the Habegger family who remain the sole shareholders. Alice Habegger, one of the founders, is still very actively involved in the company where her son Thomas is now Chairman. Thomas is actively involved in all of the company's activities and continues the work that was started by his parents in 1946.
Habasit AB, a wholly-owned subsidiary with approximately 50 employees, has operated in Sweden since 1967. The company serves the Nordic market offering both simple and advanced solutions for manufacturing, commerce and public facilities. As a full service provider Habasit AB supplies a system of products, parts, consultation and service.
Frebelt is Sweden's northernmost partner for Habasit Conveyor and Transmission Belts and has worked closely with Habasit AB since the late 1980s. Frebelt's founder, Hans Fredriksson, has worked as a salesperson for Habasit and during most of the 1980s and 1990s Frebelt was the sole representative selling Habasit's products in northern Sweden. Today Habasit is one of our partners and we have a close professional relationship.
Habasit Rossi
In 2004 Habasit signed a cooperation agreement with Rossi Group. The agreement made Habasit a minority owner of Rossi Group and since 2009 Habasit is the majority owner. Rossi Group is one of Europe's largest industrial groups for the production and sale of gear reducers, gearmotors, electronic speed variation and electrical brake motors.
Continental – Conti Tech
Conti Tech is the largest rubber conveyor belt enterprise operating in the Nordic countries. With its high-tech products and systems Conti Tech is a development partner and OEM (original equipment manufacturer) to the automotive industry and a number of other industries throughout the world.
Rulmeca
Founded in 1962, RULMECA is a family-owned worldwide group of companies with its headquarters in Italy. RULMECA specialises in the production of rollers/idlers, motorized pulleys, fabricated pulleys and other components for the worldwide bulk handling industry. Today RULMECA has factories in nine countries. A sales office in Sweden means that RULMECA is close to its local customers and able to provide good support.
Products
StationsRollers
Motorised pulleys for heavier operations (0,09 – 250 kW)
Sandvik
Sandvik is a high-technology engineering group with advanced products and a world leading position in selected areas. The company employs approximately 50 000 people and is represented in more than 130 countries.
Sandvik Mining and Construction offers a comprehensive range of high-quality conveyor components and wear parts for material processing in various industries.
Sandvik products
Rollers
Frames
Pulleys
Belt cleaners
Safety and control devices
Belt tensioners
Scrapers
Other Suppliers and Products
Tru-Trac
Tru-Trac is a unique, patented conveyor tracking system produced with high-quality components. The system's unique design means that no maintenance is required once the guide roller is installed.
Conveyor tracking rollers 450-1500 mm
Scrapers
A close collaboration with Gmkab enables us to supply a wide range of scrapers designed for the mining industry, paper and cellulose industry, dockside and transport, cement industry and heating plants.
Parabolic scrapers
Drum scrapers
Standard scrapers/ reversible
Built-in belt scrapers